(08 September 2022, 11:50 +07) Airbnb has revealed that more than 70 percent of Thais who participated in a poll plan to travel more frequently to rural destinations that are not currently popular with tourists, with over two thirds saying it is important that they are not contributing to issues such as overtourism.
The company claims that some of the "lesser-known" destinations that travelers are exploring in the Kingdom include Koh Lanta, Trat, Pai and Cha-Am, though many would argue those areas are already very well known tourist destinations, they just receive less visitors than the major hubs of places like Samui, Phuket, Bangkok and Chiang Mai – all of which have their own international airport.
With people continuing to embrace flexible new approaches to travel and living, communities that have traditionally missed out in the past are potentially well-positioned to secure a bigger slice of the tourism pie, according to new Airbnb report 'Further Afield: Spreading the Benefits of the Travel Revolution'.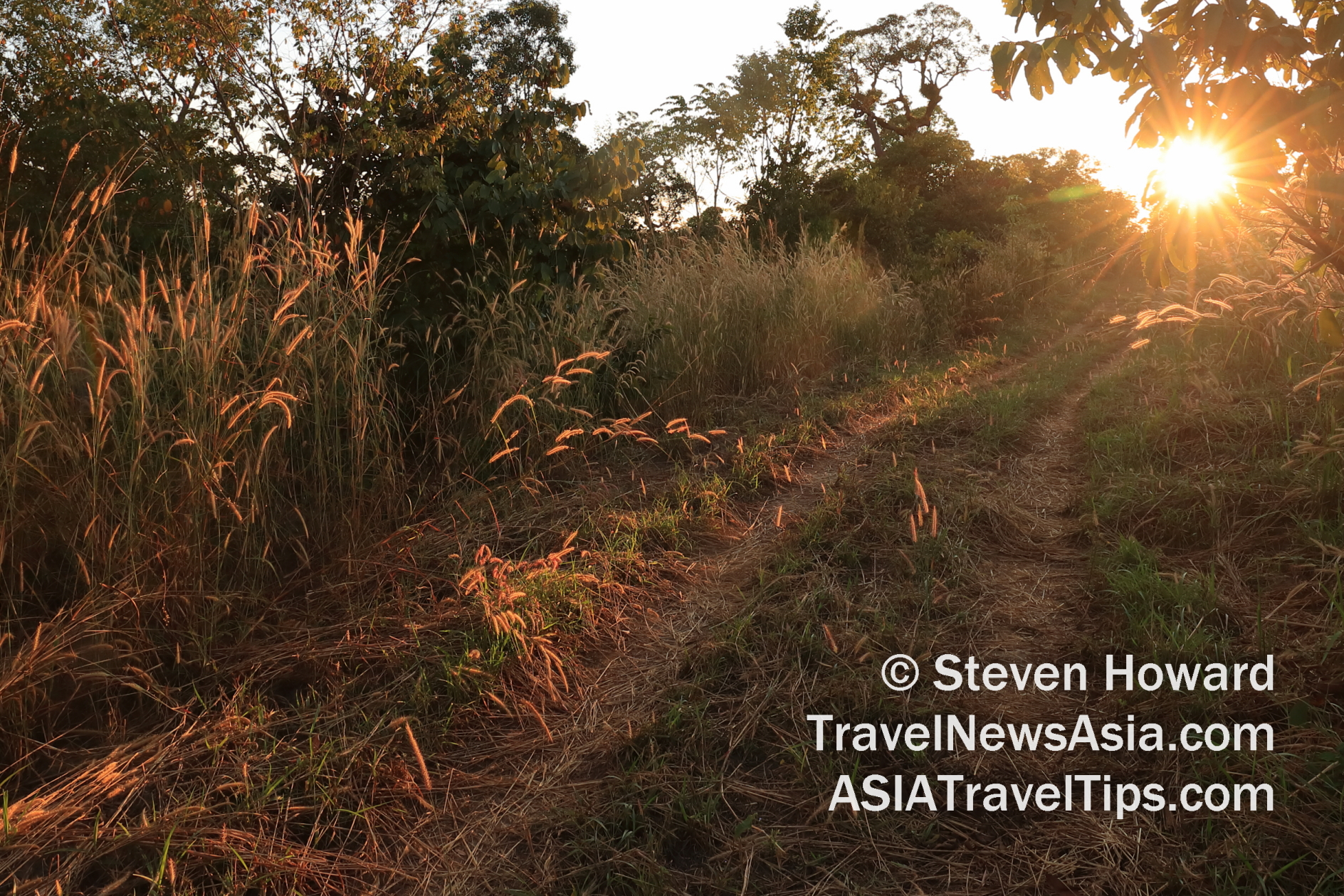 Sunrise in rural Sisaket (ศรีสะเกษ), Thailand. Picture by Steven Howard of TravelNewsAsia.com
Across Asia Pacific, Airbnb nights booked in non-urban areas and typical earnings for non-urban hosts have increased. Travelers are not only eyeing destinations off the beaten path, they're also looking to stay longer.
Notably, nights booked for long-term stays (stays longer than 28 days) in non-urban areas approximately doubled in popular travel and remote working hotspot Thailand in Q2 2022, up from Q2 2019 pre-pandemic.
In Southeast Asia, a number of destinations outside major metropolitan hubs were popular among travelers on Airbnb for long-term stays in Q2 2022. Examples included:
– Koh Pha Ngan, Koh Lanta and Krabi in Thailand;
– Ipoh, Kuah, Semenyih and Port Dickson in Malaysia; and
– Dapa, Panglao, Dumaguete and Silang in Philippines.
"More than two years since the start of the pandemic, we continue to see fundamental shifts in travel that are creating new opportunities for lesser known, off-the-beaten-track communities. It's incredibly exciting to see travelers so enthusiastic about exploring new destinations, as well as the positive economic impact cascading to locals," said Mich Goh, Airbnb's Head of Public Policy for Southeast Asia, India, Hong Kong and Taiwan. "This ongoing dispersal of travel is empowering locals to diversify their income through hosting and build financial resilience in the face of rising costs of living. We are committed to continuing to work together with governments and stakeholders to keep inspiring travelers to step off the beaten path and help ensure more communities can share in the benefits of tourism."
In addition to encouraging travelers to explore further afield through innovative search tools such as Categories and I'm Flexible, Airbnb has partnered with Thailand's Tourism Authority of Thailand and Indonesia's Ministry of Tourism and Creative Economy on a range of 'Live and Work Anywhere' initiatives to attract global digital nomads and remote workers, as part of broader efforts to drive inbound tourism as travel returns.
The 8-page, 48.3 MB report can be downloaded in .pdf format here.
Recent HD video interviews: Airports, Biometrics and Travel – Interview with Sumesh Patel, SITA President – Asia Pacific, Mövenpick Siam Hotel Na Jomtien Pattaya – Interview with Dmitry Chernyshev, GM, HD Video Interviews from Miss International Queen 2022 in Pattaya, Thailand, Siam@Siam Design Hotel Pattaya – Interview with Clive Nagington, Is Siam Seaplane Ready for Take Off? Interview with Dennis Keller, Chief Business Officer.