(13/10/22) AirAsia Malaysia (AK) has unveiled plans to launch flights between Penang, Malaysia and Bali, Indonesia.
Scheduled to commence on 20 October, the twice-weekly flight will add to AirAsia Malaysia's already considerable frequency into Penang with 156 flights weekly, making Penang AirAsia's second biggest hub in Malaysia after Kuala Lumpur with the most international flight frequencies.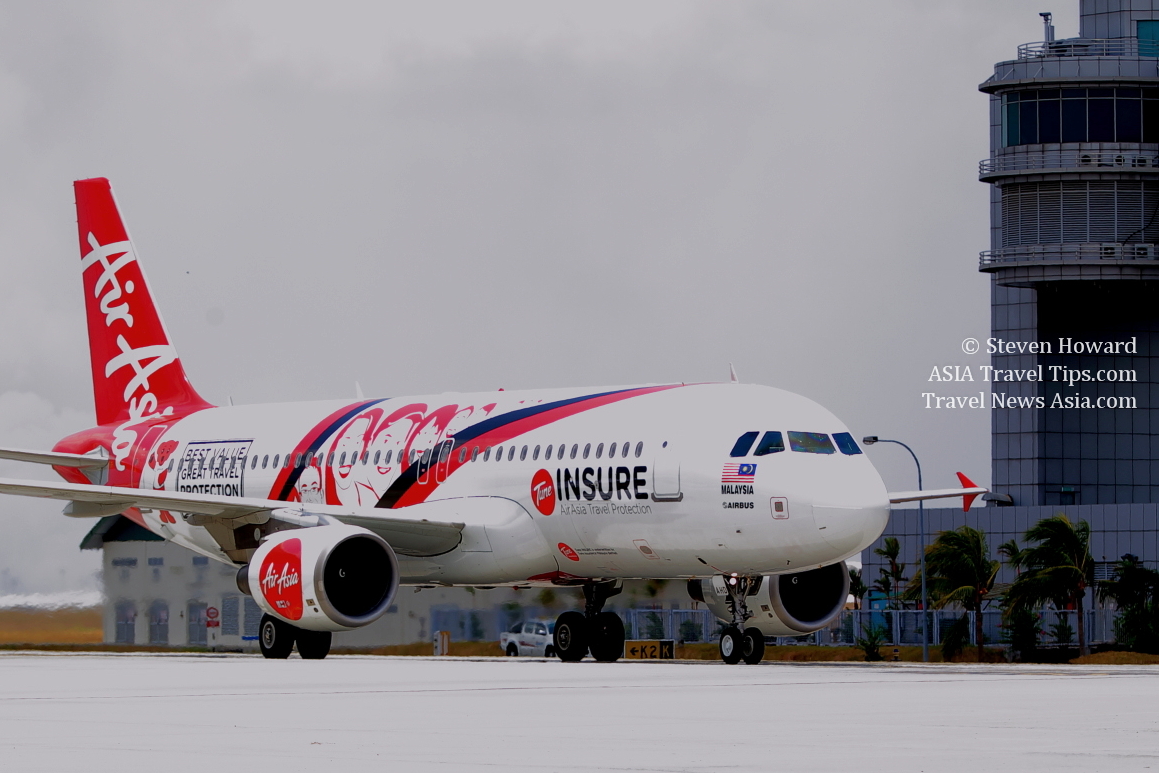 AirAsia Malaysia A320. Picture by Steven Howard of TravelNewsAsia.com
YB Yeoh Soon Hin, Penang State EXCO for Tourism and Creative Economy, said, "We are thrilled that AirAsia is launching a new international direct route connecting the region closer to Penang. As this is the first ever direct route from Bali to Penang, we look forward to leveraging this opportunity to introduce Penang not only to the people in Bali but also to the regional tourists visiting Bali wanting to discover the "7 World Wonders of Penang" which was announced recently. We believe this will be another key international route to Penang and we applaud AirAsia's continued effort to make Penang a destination of choice for many regional travellers."
To celebrate the route launch, AirAsia is offering fares between Bali and Penang from RM159 all-in one way until 16 October 2022 for travel between 20 October 2022 and 25 March 2023.
"This is an exciting time to travel and not only will this new direct route offer a seamless journey for our guests, but it will also boost regional inbound tourism and support the local economy in both countries. This is what we do best – empowering local people and community well-being by stimulating air travel and driving tourism," said Riad Asmat, CEO of AirAsia Malaysia. "Penang plays an important role in our growth and as a key player with the biggest market share of 50% as a group, we will continue to expand our services into the state in the future. Moreover, with 92 city pairings via our Fly-Thru service to Penang, we look forward to flying more travellers to the Pearl of the Orient in the future."
Flight Schedule Between Penang and Bali (Denpasar)

AirAsia Malaysia (AK) operates 156 flights weekly via nine routes to Penang from Kuala Lumpur (49x weekly), Johor Bahru (28x weekly), Kota Kinabalu (14x weekly), Kuching (14x weekly), and Langkawi (21x weekly) as well as Singapore (21x weekly), Ho Chi Minh City (4 x weekly), Jakarta (3x weekly) and Bali (2x weekly).