(20/09/22) AirAsia is celebrating its comeback with what it says is its 'biggest ever free seats promotion'.
Five million one-way seats are up for grabs with fares starting from THB0 for members and THB40 for non-members.
The promotion is available, via the airasia Super App or website, until 25 September 2022 for travel between 1 January 2023 and 28 October 2023.
Karen Chan, Group Chief Commercial Officer of AirAsia, said, "It is great to be back, better, stronger and more united than ever before, a unity we hope to share with the masses who've greatly supported us all these years. While COVID changed the world forever, some things never change. As the people's airline that prides itself on connecting people to places, AirAsia continues to put our guests at the core of everything we do, and this is what drives us to create more value deals and opportunities for everyone to fly."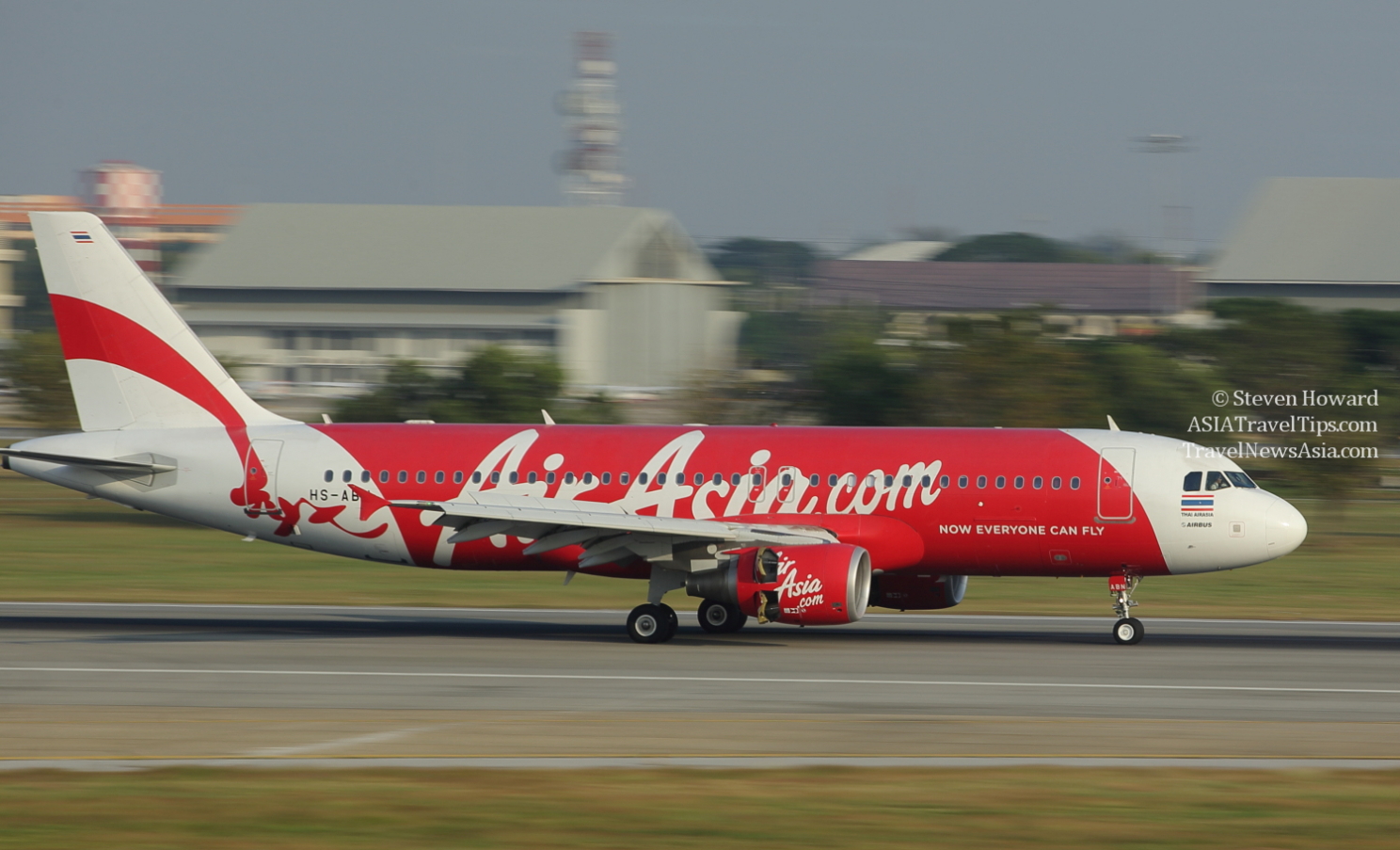 Thai AirAsia A320. Picture by Steven Howard of TravelNewsAsia.com
The special fares are available on many popular domestic and international destinations across ASEAN, including flying direct from Bangkok (Suvarnabhumi) to Krabi and Phuket, from Bangkok (Don Mueang) to Chiang Mai, Sakon Nakorn, Nakorn Srithammarat, Krabi, Phuket, Nha Trang, Luang Prabang, Mandalay, Phnom Penh, Penang, and may more.
For those who'd like to spread their wings further, fares are also on sale on Thai AirAsia X where flights to South Korea, (Seoul), Japan (Tokyo and Osaka), and Australia (Melbourne and Sydney) are also on sale from just THB2,980.
"In the last 21 years, AirAsia has carried more than 700 million passengers, and nearly 100 million guests annually pre-pandemic, revolutionising the industry and giving everyone access to affordable air travel. We were here for you then when we started, and we are here for you now. We wish to thank our loyal passengers who have had our back through thick and thin with the biggest ever free seats campaign," Karen added. "This extra special sale was also put together to celebrate our 21st birthday and the gradual reopening of borders worldwide and with all of that, we encourage everyone to take advantage of our big sale and commitment to always make air travel accessible to everyone. As always we expect the best value fares will be snapped up fast which is why we urge value seekers to get in quick."
Recent HD video interviews: Airports, Biometrics and Travel – Interview with Sumesh Patel, SITA President – Asia Pacific, Mövenpick Siam Hotel Na Jomtien Pattaya – Interview with Dmitry Chernyshev, GM, HD Video Interviews from Miss International Queen 2022 in Pattaya, Thailand, Siam@Siam Design Hotel Pattaya – Interview with Clive Nagington, Is Siam Seaplane Ready for Take Off? Interview with Dennis Keller, Chief Business Officer.