(23/11/22) Accor has expanded its portfolio of hotels and resorts in Indonesia with the signing of a new ibis Styles hotel in Bumi Serpong Damai, the rapidly emerging urban center in Greater Jakarta now known as BSD City.
Scheduled to open in Q2 2024, ibis Styles Serpong BSD will be located just 15 minutes drive from Indonesia's largest convention center with downtown Jakarta and Soekarno-Hatta International Airport less than an hour's drive away, depending on traffic.
The new-build 12-storey hotel will feature 165 rooms and suites, a grand ballroom for up to 600 guests, meeting rooms, an all-day restaurant, lounge, swimming pool, kids pool, and a fitness center.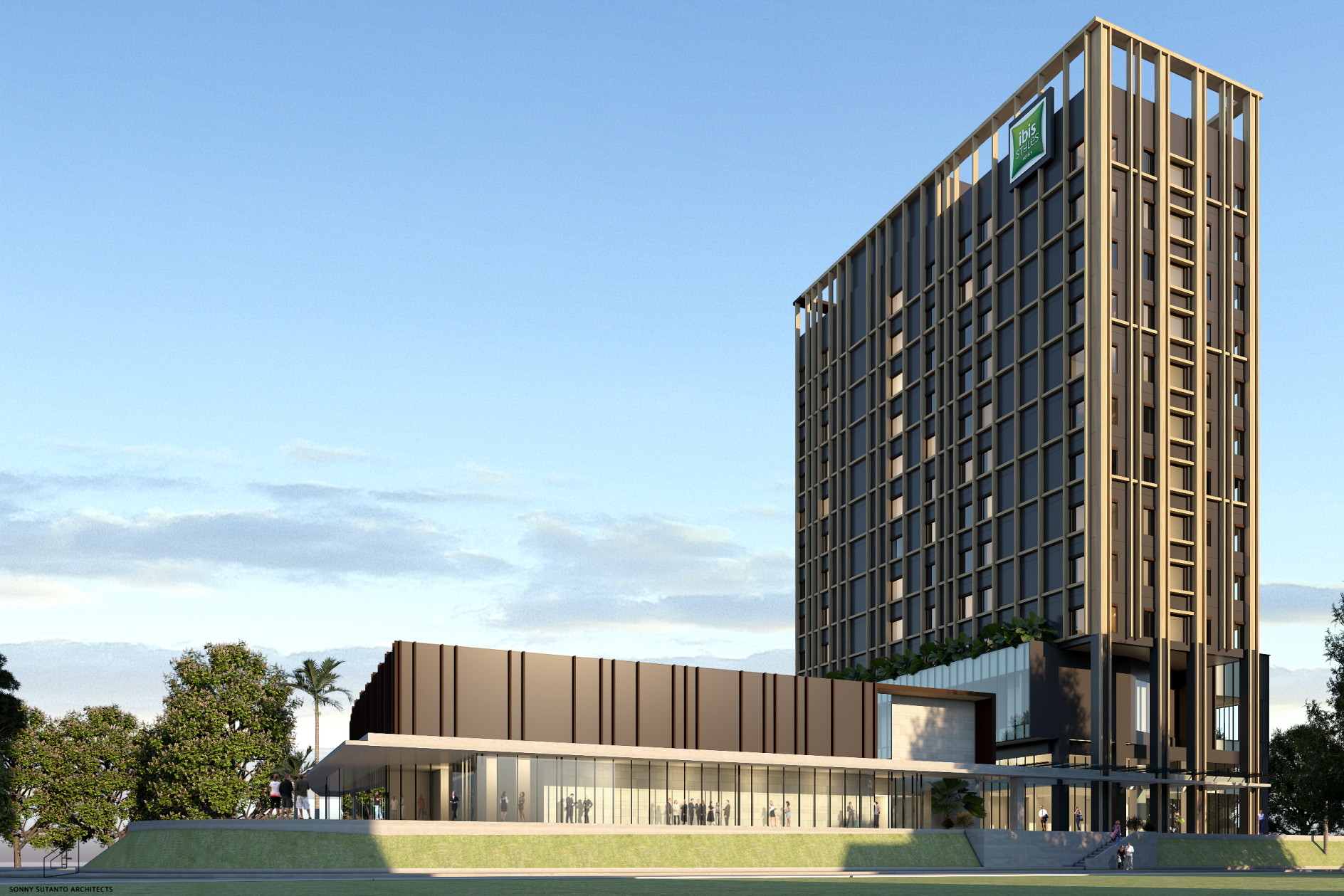 ibis Styles Serpong BSD
Owned by PT. Graha Bangun Karya, which rose to prominence in the garment industry, ibis Styles Serpong BSD will be fully managed by Accor.
"We are thrilled to be working with Accor to bring the ibis Styles brand to BSD City. We believe that by combining our company's local heritage with Accor's elevated brand standards, management expertise, and extensive support services, this hotel will create a compelling new option for the city's growing number of visitors. Furthermore, our hotel has a millennial and modern concept," said Suryadi Sasmita, Owner.
Accor is one of the leading hospitality companies in Indonesia with over 130 hotels and a healthy pipeline of over 50 projects across the country.
The ibis Styles Serpong BSD will join more than 20 other ibis Styles around the country.
"ibis Styles, with its blend of creative design and international amenities, is playing a key role in the growth of our Indonesian portfolio. As BSD City continues to expand and new businesses and residents flock to the area, we are confident that ibis Styles Serpong BSD will become a popular option for guests and meeting planners alike," said Garth Simmons, Chief Executive Officer of Accor, Southeast Asia, Japan, and South Korea.
Latest HD video interviews: Amari Watergate Bangkok – 4K Video Interview with Sukamal Mondal, Area GM, Bangkok Riverside Fest 2023 – 4K Video Interview with Frederic Kolde, Business Travel Trends in Asia Pacific – Video Interview with Brett Thorstad, Sabre.