(25/04/23) Accelya, a provider of technology solutions for the travel industry, has appointed Tom Erskine as Chief Marketing Officer.
Based in London, Tom will oversee the planning, development, and execution of Accelya's marketing initiatives globally.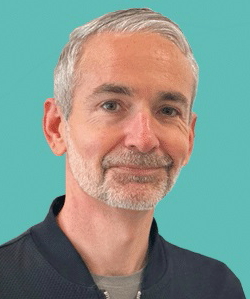 Tom Erskine
With two decades of experience in the software and technology sectors, Tom joins Accelya directly from cloud web hosting company Cloudways, now part of DigitalOcean, where he was Chief Marketing Officer.
Prior to that, he held senior roles at Microsoft and at Amazon Web Services (AWS), most recently as AWS's Head of Enterprise Marketing for the EMEA region.
"This is a truly exciting time for airlines, I'm so proud to be joining an organization at the forefront of accelerating the digital transformation for the industry," Tom said. "I look forward to driving further growth for Accelya by listening closely to our customers, fostering a culture of innovation and experimentation, and continuing to make Accelya a great place to work for our international team of marketers."
Tom will report to Andrew Wilcock, Accelya's Chief Revenue Officer.
Latest videos: Noise Cancelling Ear Plugs for a Perfect Night's Sleep, Running Lights – Lumefit Premium 360° Reflective Vest Review, Steven Howard Outlines Travel News Asia's Video and Podcast Plans for 2023, Amari Watergate Bangkok – 4K Video Interview with Sukamal Mondal, Area GM.